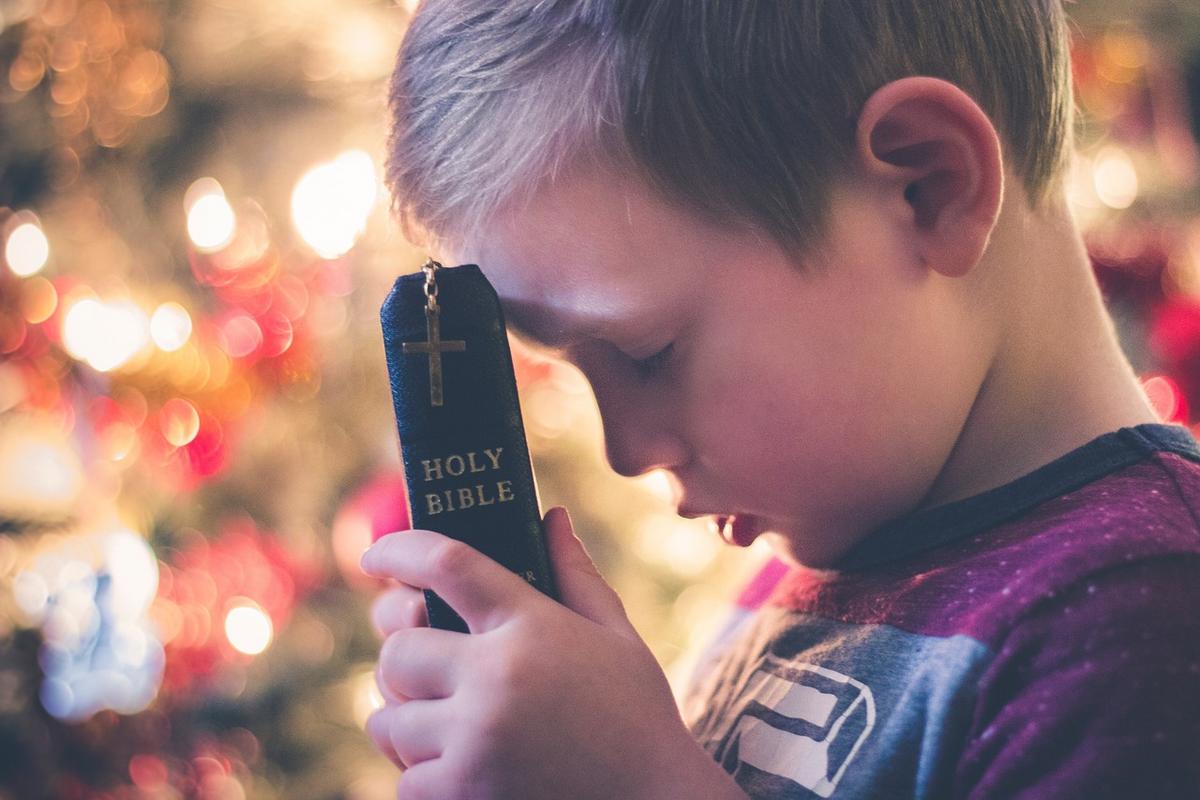 You have built a stronghold by the songs of babies. Strength rises up with the chorus of singing children. This kind of praise has the power to shut Satan's mouth. Child-like worship will silence the madness of those who oppose you...
Psalm 8-2 (Passion Translation)
Today this verse stirred my heart. Have you ever watched a child worship the Lord? How open they are to worshipping the Lord without the slightest knowledge of correct doctrine or theological understanding. Yet, the Lord builds a stronghold by their songs. Babes in this verse is the Greek word for immature Christian. We are not simply referring to children or babies although they are an example for us of how to receive from the Lord and to worship the Lord. Worship is showing reverence and adoration, to honor something or someone.
Yea, have you never read out of the mouth of babes and sucklings thou hast perfected praise...Matthew 21:16
It took childlike faith for you to be born-again. That simple step of faith where you responded to the pulling of your heart and freely without reservation surrendered your life to the Lord. You made him lord of your life. Without any knowledge of correct theology, you simply surrendered your heart. That humbleness of heart where you simply acknowledge who the Lord is in your life and worship from a pure heart will silence the voice of the enemy in your life.
I remember as a child thinking my Father was the strongest man alive. I knew in his presence that I was safe and nothing would ever happen to me because my Dad was there. It is that type of child-like trust that we need...that awe when we know that our life is nothing without Him. When we completely take our focus off everything else and put our focus on Him then everything pales in comparison.
I remember as a child lying on the grass looking up at the stars and dreaming. The vastness of the sky and all its wonder. I would lie there and dream with God. Why do we lose that place of awe and wonder at his excellence? Why do we get so lost in our cares and troubles that we no longer look to our Father and gaze upon his beauty?
It does not matter how much theology you know or how much knowledge you have gained in life...never lose that child-like faith that the King of the universe is your Father who loves you enough to send his son to die on the cross for you so that you can have and experience real LIFE. Dance before him, sing before him, laugh before him...in his presence truly LIVE!
Lord, Your name is so great and powerful! People everywhere see Your splendor. Your glorious majesty streams from the heavens filling the earth with the fame of your name! Psalm 8:1
Wednesday, October 17 2018
The righteous shall flourish like a palm tree. He shall grow like a cedar of Lebanon. Those who are planted in the house of the Lord shall flourish in the courts of our God. They shall still bear fruit in old age. They shall be fresh and flourishing, To declare that the Lord is upright; He is my rock, and there is no unrighteousness in Him...Psalm 92:12-15
Last Friday as Dan left to do a job I sat in my chair reading my bible and meditating upon this scripture. I had been learning about the Palm tree and the cedars of Lebanon. Not knowing in a very short while I would receive a phone call to hear Dan had been in an accident. Standing in that ER listening to a Sheriff tell me that my husband should not have made it through that alive is something that should have shaken me, but something in me stood strong and I did not waver in knowing that day God had protected us and will continue to protect us.
Now today, 5 days later I open my bible again to this scripture and to my notes that morning regarding palm trees. Why does the bible talk about a Christian in relationship to a palm tree? I have seen many storms in my life that have shaken me. It does something to you when you experience a lot of storms and little peace. When your life is continually shaken with trial after trial. There is a promise, however, that when you are planted in the house of the Lord you will flourish in the courts of our God. Establishing yourself and putting down roots in a local body is a stabilizing force. In our day in age, however, it is very difficult for people to do because we have become a people who hide...we hide from our own shame. If we hide and keep ourselves away from people they can't see our weaknesses or our "issues". I have come to find out, however, that walking through those things with others is what heals us and allows us to come out of the shadows and trust again.
God promises our lives will become like a palm tree. Let's take a look at what a palm tree represents in our life. My name, Tammy, actually means "'palm tree". Every time my name is said it represents to me who I really am. Here are some characteristics of a palm tree.
The palm branch is a symbol of victory, triumph, peace and eternal life. Palm trees bend easily in the wind and the storms. Roots can fare well in both very wet and dry soils.
Uprightness - Palm trees rise straight toward heaven, it stands upright among the trees. Have you ever noticed what happens to you when the storms of life are beating at you...you stoop. The weight of that begins to affect even your posture. Like palm trees planted firmly we won't bend and bow earthward but we will stand erect and move in one heavenward direction. We will be governed by truth and abiding principles.
Fruitfulness - We will bear fruit that is remarkably nutritious. The date will sustain life for a long time, without any other kind of food. Like the righteous man he is expected to bear much fruit, and fruit of many kinds: excellency of spirit, love, joy, peace, long-suffering, consistency and earnest effort.
Beautiful - The foliage of the palm grows not near the ground where it can easily be soiled and lost but high up where lower things can't damage or destroy it.
Elasticity - The fiber of the palm is so elastic that even when loaded with considerable weights, it still grows determinately upwards. We may have much to depress us and to hamper our growth, but if we "dwell in the house of the Lord", we will rise.
Its ultimate triumph is - it does not promise much at the beginning, it is rough to the touch and enveloped in a dry bark, but above it is adorned with fruit. So is the believer, despised below, beautiful above. Down below hit with innumerable afflictions but on high it is expanded into a foliage of beautiful greenness.
This verse goes on to describe that we will grow like a cedar in Lebanon. These trees are stately, long-branched and durable. They were used in building the temple and had firm roots. Cedars of Lebanon is known as the "king of trees". Their roots are as deep as is their height upwards. To grow spiritually and be planted in the house of God we will be rooted in His truth and His way of life. We will grow as tall as we are rooted deep. Lebanon represents whiteness and is used in reference to being white, purged and cleansed of sin. These trees make excellent building material. These trees are without knots and not liable to decay. They are therefore used for building and adorning the temple and royal palaces.
How tall can we grow spiritually? As deeply as our roots go into God's truth. We become this type of material through obedience to God's law and government.
We as God's people must be firmly rooted in a local body of believers and rooted in God's word. This will keep us green and growing even in the midst of trying times. This is what we must become; majestic, strong, grand, as tall as its roots are deep, so it is firmly planted in God's presence, white and purified and most importantly, always growing, always green, and always living - for eternity!