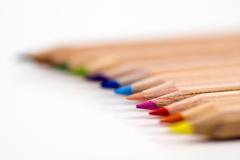 For we are His workmanship [His own master work of art], created in Christ Jesus [reborn from above - spiritually transformed, renewed, ready to be used] for every good work, which God prepared [for us] beforehand [taking paths which He set], so that we would walk in them [having the good life which he prearranged and made ready for us].
Everywhere we go we find people doing something that God never destined them to walk in. Day after day dreaming of a better life. What if you really believed that God had prearranged and made ready for you the good life. He placed within you a dream that can only be realized and lived out WITH God. You will never find your purpose apart from Him. You are HIS work of art, created in Christ Jesus. Your life was created in Christ Jesus before you were even a thought in the heart of your parents. You are not walking aimlessly in this life without purpose...he predestined for you to walk in that good life.
One of my favorite versus in the whole bible is Jeremiah 29:11.

For I know the plans and thoughts that I have for you, says the Lord, 'plans for peace and well-being and not for disaster to give you a future and a hope.
The key to walking in that good life is to realize that your life is not your own and that you have been bought with a price...Jesus paid it all and through his blood we have been given access to the Father. We can now come boldly to the throne of grace. Our life is hidden in Christ Jesus. In order to walk in that life we must first seek the heart of our Father. That is where we miss it. We don't press into the heart of God and we aimlessly go about pursuing our life and wanting him to bless what WE do. It will not happen apart from HIM because He created us for HIS purpose. He has a design for your life and you are his work of art.
Just as a painter takes that brush and begins painting on an empty canvas with purpose...so our Father designed and created a life for you to live...not apart from HIM but WITH him.